We set out with an objective to play in the Spearhead Range, but as the clouds rolled in our interests in whiteout navigation seemed to be unanimous. Too Aussie we go! I always tell my students its important to have a plan B, and not become to goal oriented in the mountains. As we made our way up to the hut the night prior to our summit, we were greeted with the setting sun after a successful summit and ski of Vantage ridge with our overnight packs. It was magnificent.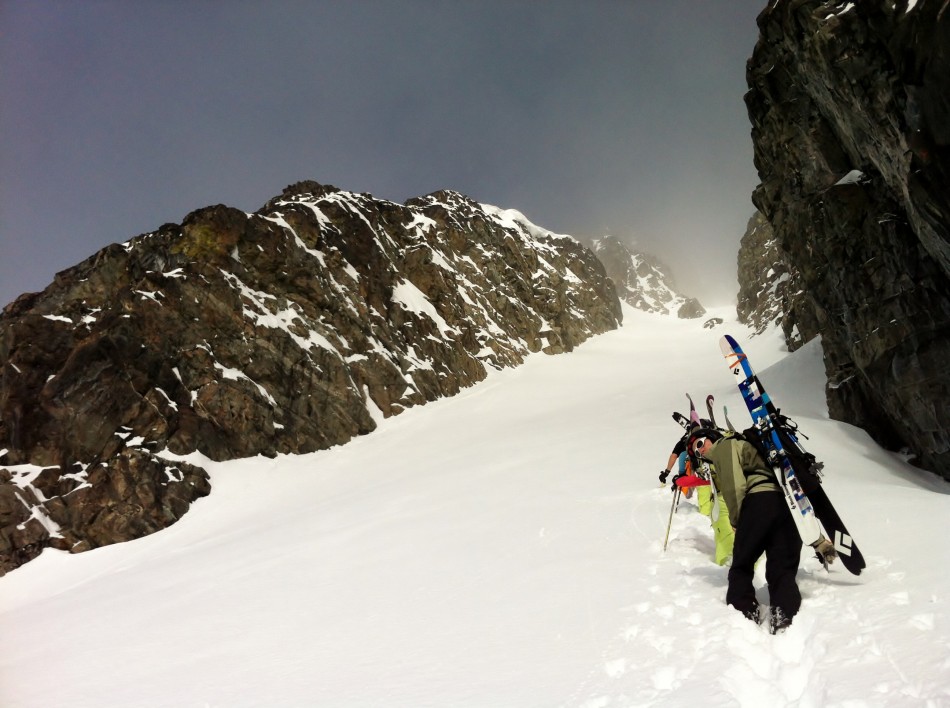 Little did we know among the crowd of ski tourers filling Keith's Hut were some fellow adventure students from the TRU Adventure Guide Diploma Program. Too busy studying for their Jon Heshka mid-term, they unfortunately could not make the tour up Anniversary to Aussie with us. A lovely replacement was found in a past AST 1 student of mine, his friends from Squamish and their brave husky/wolf mix harnessed and ready for action.
It not often snow pack conditions, partners and weather line up, but when the clouds part on a classic descent its hard to say no. So we didn't.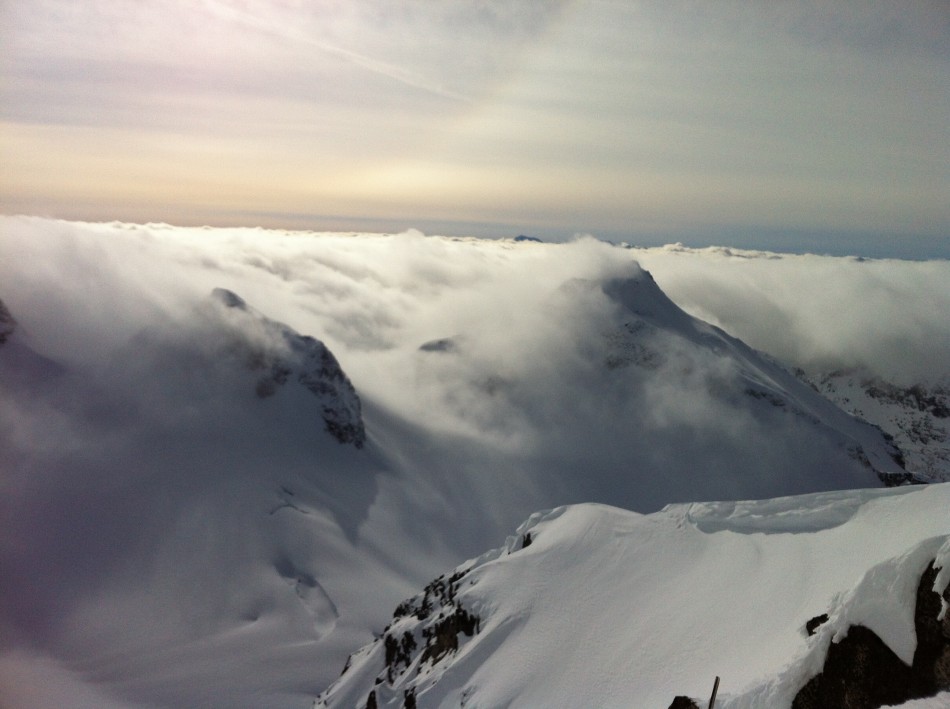 The Joffre – Matier col is at 2300m a short ski down onto Matier Glacier brings you to the base of Australian Couloir. Lookers right of the Aussi col is Kiwi Col a welcoming smaller yet equally exciting col. Joffre Stands at 3450m with 3 classic descents to choose from we opted for the simplest. At 40-45 degrees our steep descent was in 10cm of fresh coastal pow. Something of an anomaly I was told.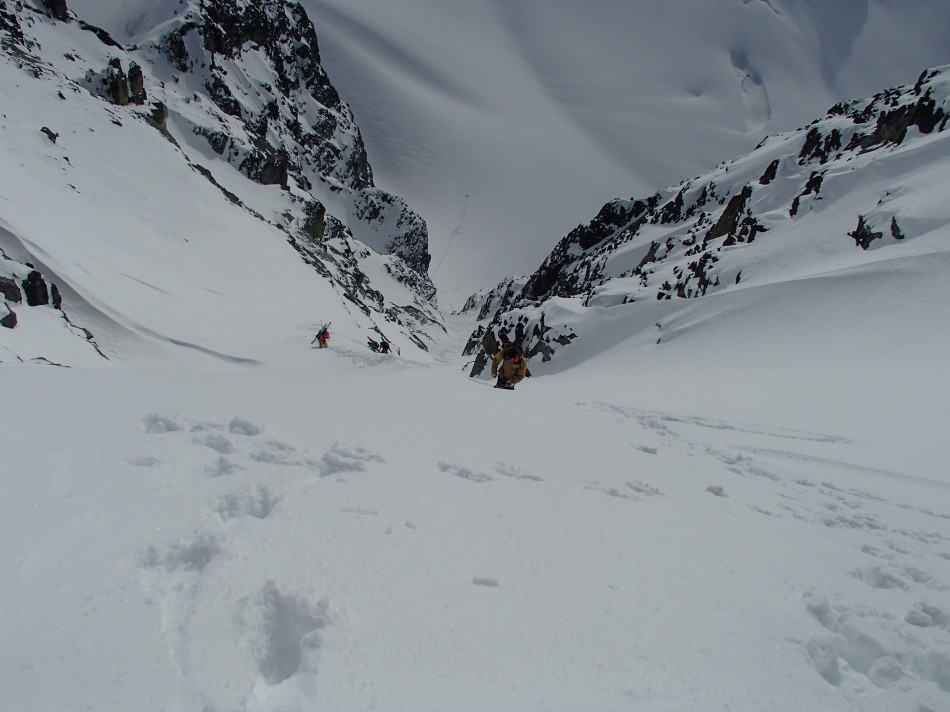 A big thanks to my partners, Kasie and Shaun Stroshin. Stoke was high at the end of the day!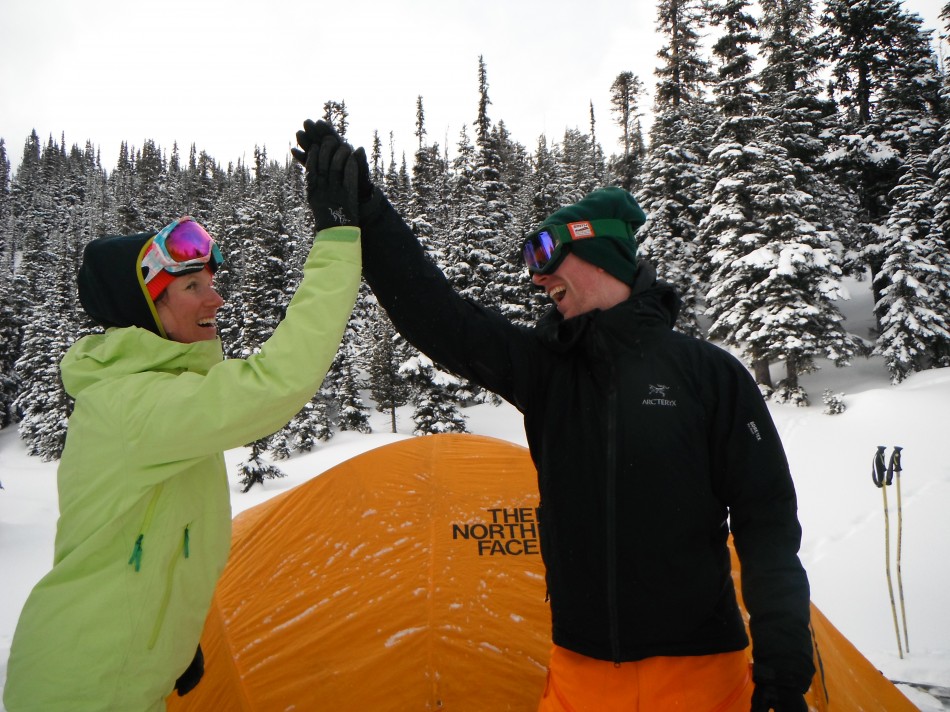 Thank you Rossignol for powering my descent!
Aussie Couloir – Check….whats next?