Monkey Face
On May 1st 2012 a group of TRU students embarked on the climbing trip of the season. We packed our handy dart and headed south towards greener pastures, in search of rock. We found it in Smith Rock state park (Oregon) and of course Yosemite (California). Our guides the infamous Graeme Taylor and Jeremy Blumel are Squamish locals. Graeme a veteran guide of the TRU program ( and overall god of rock) has done this expedition a multitude of times. This was Jeremy's first expedition with TRU students, (we may have scarred him for life) but certainly not his first time in Smith Rock or Yosemite. Being the accomplished climber and guide that he is, he also writes his own blog. Read along with Jeremy @ http://jerblumel.wordpress.com/.
This expedition was well planned and we had excellent weather. At times it was almost too hot. My favorite climb @ Smith Rock was the Monkey Face 5.8. The lesson I learned on that climb was to choose your partners wisely. In Yosemite I fell in love with Royal Arches 5.7 A0. Pitch 8 has a Tarzan inspired swing across a 5.10 slab with some serious consequence below. This climb made me smile the whole way up.
Here are some Photo's and List of what we climbed,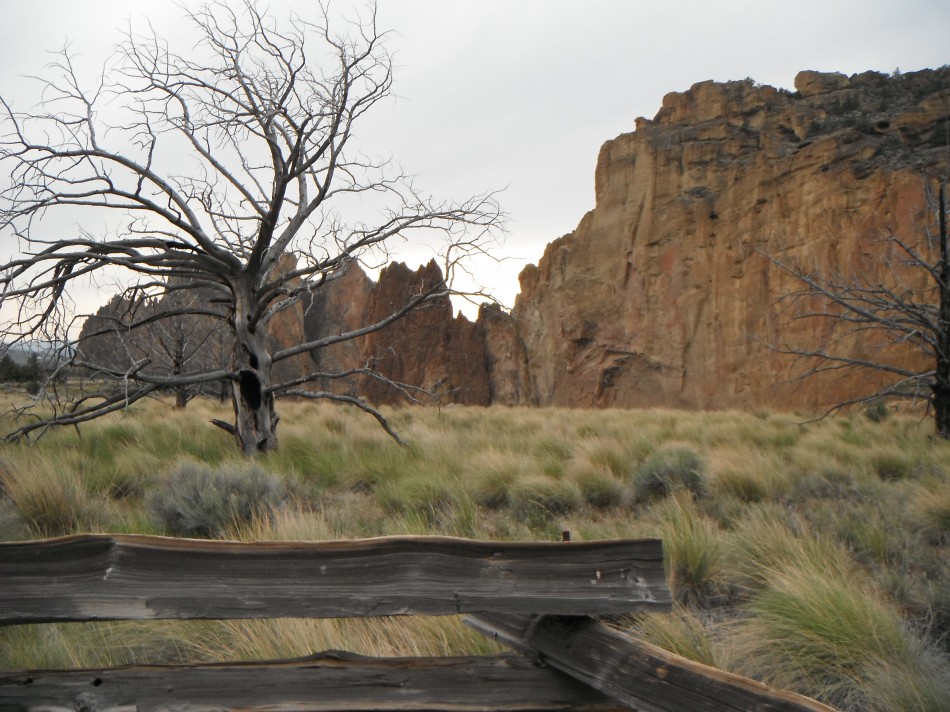 Smith Rock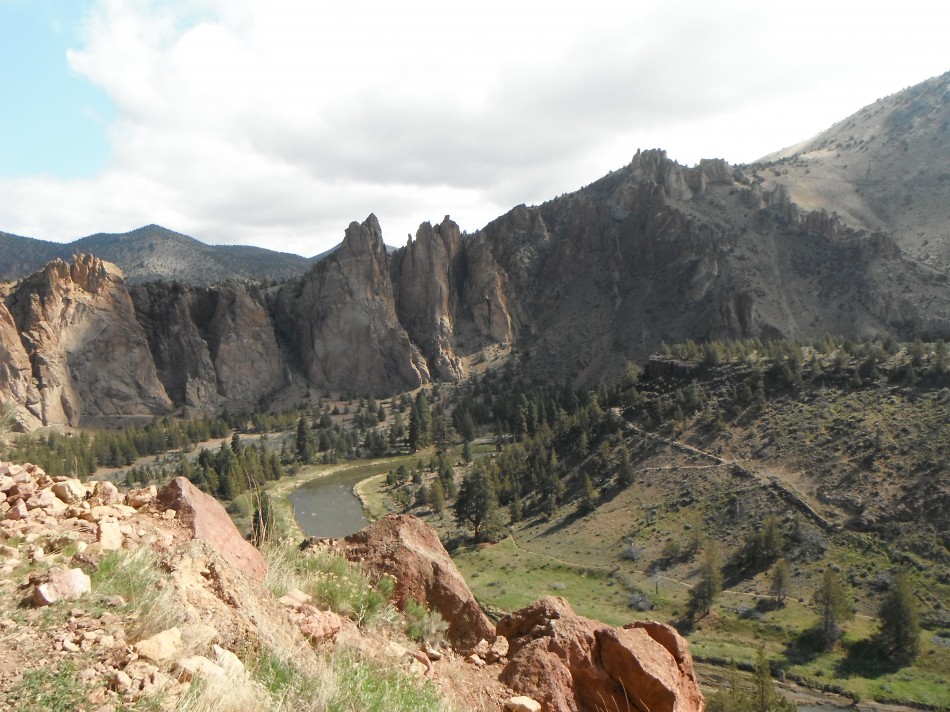 The views
Rock Expedition 2012
Itinerary Summary
May 1st 2012
Leave TRU 6 am, arrive Smith Rock 9 pm

Oregon
Smith Rock State Park
May 2nd 2012
Groups: Everyone
Area: Lower Gorge
Location: Hand job Wall
Climbs: Huckleberry Hound 5.7, Lost and Found 5.8, Into White 5.9, Cody's Corner 5.8

May 3rd 2012
Groups: Everyone
Rained out
May 4th 2012
Group: A (Jeremy, Thompson, Yannis, Martin B)
Area: Smith Rock Group
Location: Northeast Face
Climbs: Sky Chimney 5.7 3 pitches, Lycopodophyto 5.7, Bookworm 5.7
Group B(Chelsea, Martin, Oscar, Dave, Kat, Sean, Iggy, Graeme)
Area: Lower Gorge
Location: So Low Wall
Climbs: Runt's Grunt (5.7), Sawed Off Runt ( 5.8), Pipsqueak (5.8), Dwarf's Delight (5.8), Little Squirt (5.9), Short Man's Complex (5.9)

May 5th 2012
Group A (Jeremy, Graeme, Thompson, Chelsea, Martin, Yannis, Martin B, Oscar, Iggy, Dave)
Area: Red Wall
Location: Right Side
Climbs: Moscow 5.6 4 pitches, Peking 5.9, Let's Face it 5.10b, Breakdown in Paradise 5.10b
Group B (Kat, Sean)
Area: Smith Rock Group
Climbs: White Satin (5.9) Wherever I May Roam (5.9)
May 6th 2012
Groups: everyone Rest Day (busiest day in the park, Spring Trail Maintenance)
May 7th 2012
Group: A(Jeremy, Thompson, Martin B, Yannis)
Area: Monkey Face
Location: West Face
Climb: West Face Variation Direct, 5.8 A0, 5 pitches
Group B (Chelsea, Iggy, Graeme, Dave, Oscar, Martin)
Area: Red Wall, Dihedrals
Location: Left side, Southeast face
Climbs: Super Slab (5.6), Lichen it (5.8), Unknown (5.10) , Unknown (5.8)
Group C(Kat, Sean)
Area: Monkey Face
Location: West Face
Climbs: West Face Variation Direct (5.8 A0)
May 8th 2012
Group A (Thompson, Yannis, Martin B, Jeremy)
Area: Red Wall
Location: Left Side
Climbs: Super Slab (5.6), 3 pitches, Dances With Clams (5.10a), Orgasmagoria (5.10c), Animal Farm (5.10c)
Group B (Chelsea, Dave, Oscar, Martin F, Iggy, Graeme)
Area: Monkey Face
Location: West Face
Climb: West Face Variation Direct (5.8 A0)
Group C(Kat, Sean)
Area: Lower Gorge
Location: Wildfire Wall
Climbs: The Ferrets Dead (5.9), Cornucopia (5.10b)
May 9th 2012
Group: Everyone
Area: Lower Gorge
Location: Catwalk Columns, Wildfire Wall
Climbs: Patent Leather Pending 5.9, Blood Clot 5.10b, Greasy Spoon 5.10a, Lost Souls 5.9, Crack at no go 5.11b, Wasted Words 5.10a, Delicatessen (5.8), Dire wolf (5.8)

May 10th 2012
Drive to Yosemite
California – Yosemite Valley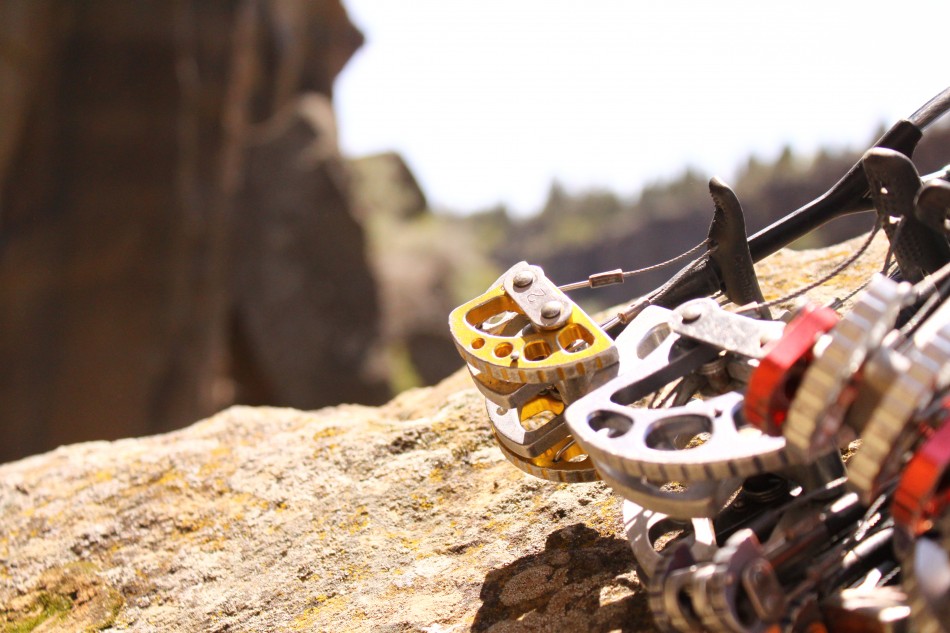 Trad
May 11th 2012
Group A (Thompson, kat, Graeme, Iggy, Chelsea, Martin)
Area: Swan Slab
Climbs: Swan Gully 5.6, 3 pitches, Penelope's Problem 5.7, Oak Tree Flake (5.6), Grant's Crack (5.9) Unnamed Thin Crack (5.10a)
Group B (Martin B, Sean)
Area: Royal Arches Area
Climbs: Super Slide (5.9)
C(Dave, Oscar)
Area: Sunny Side Bench
Climb: Bishops Terrace (5.8)
May 12th 2012
Group A (Jeremy, Thompson, Kat, Oscar, Iggy)
Area: Manure Pile Buttress, Sunny Side Bench
Climb: Nutcracker 5.8 5 pitches
Group B(Chelsea, Martin F, Martin B, Graeme, Dave)
Area: Five Open Books, Sunnyside Bench
Climb: Munginella (5.6), Jamcrack (5.7), Lazy Bum (5.10d), Bummer (5.10c)
Group C(Sean, Oscar)
Area: Five Open Books
Climb: Commitment (5.9) Saliginella (5.8)
May 13th 2012
Group A(Thompson, Iggy)
Area: Royal Arches Area
Climb: Super Slide 5.9, 5 pitches
Group B(Chelsea, Graeme, Oscar, Martin)
Area: Manure Pile Buttress
Climb: Nutcracker (5.8)
Group C(Sean, Martin B, Kat, Dave, Yannis, Jeremy)
Area: Royal Arches Area
Climbs: Royal Arches (5.7 A0)
May 14th 2012:
Group: Everyone
Rest Day
May 15th 2012
Group A (Graeme, Chelsea, Thompson, Oscar)
Area: Royal arches Area
Climbs: Royal Arches 5.6 A0, 16 pitches
Group B (Kat, Martin B, Sean, Jeremy)
Area: Royal Arches Area
Climbs: Serenity Crack (5.10d) Sons of Yesterday (5.10a)
Group C (Dave, Yannis)
Area: Royal arches Area
Climb: Super Slide (5.9)
May 16th 2012
Group A (Sean, Dave, Thompson, Martin B, Yannis, Graeme)
Rest Day
Group B (Chelsea, Kat, Martin, Jeremy)
Area: Sunny Side Bench
Climb: Regular Route (5.4)
Group C (Oscar, Iggy)
Area: Five Open Books
Climb: Munginella (5.6)
May 17th 2012
Group A (Thompson, Martin B, Yannis, Iggy, Jeremy, kat)
Area: Half Dome
Climb: Snake Dike 5.7, 8 pitches + 1,000 ft of scrambling on Slab.
Group B (Chelsea, Martin)
Area: Church Bowl
Climbs: Aunt Fanny's Pantry (5.5)
Group C (Oscar, Dave, Graeme)
Area: Middle Cathedral
Climb: East Buttress (5.9 A0)

May 18th 2012
Drive Back to Canada
May 19th 2012
Arrive Kamloops (Thompson, Jeremy, Graeme, Sean, Kat, Chelsea, Oscar, Martin, Martin B, Yannis, Dave)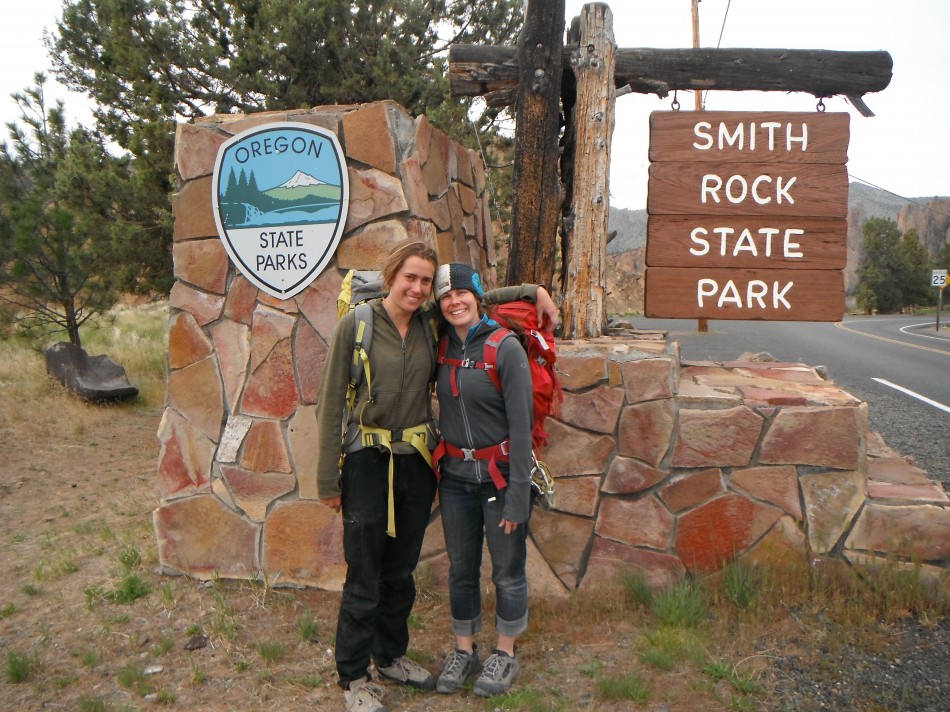 The girls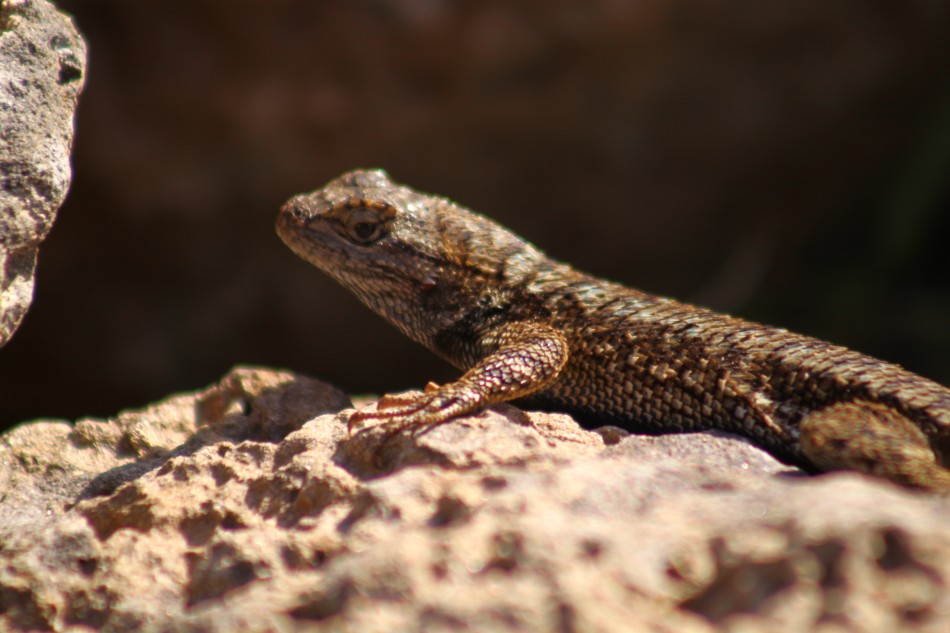 Lizard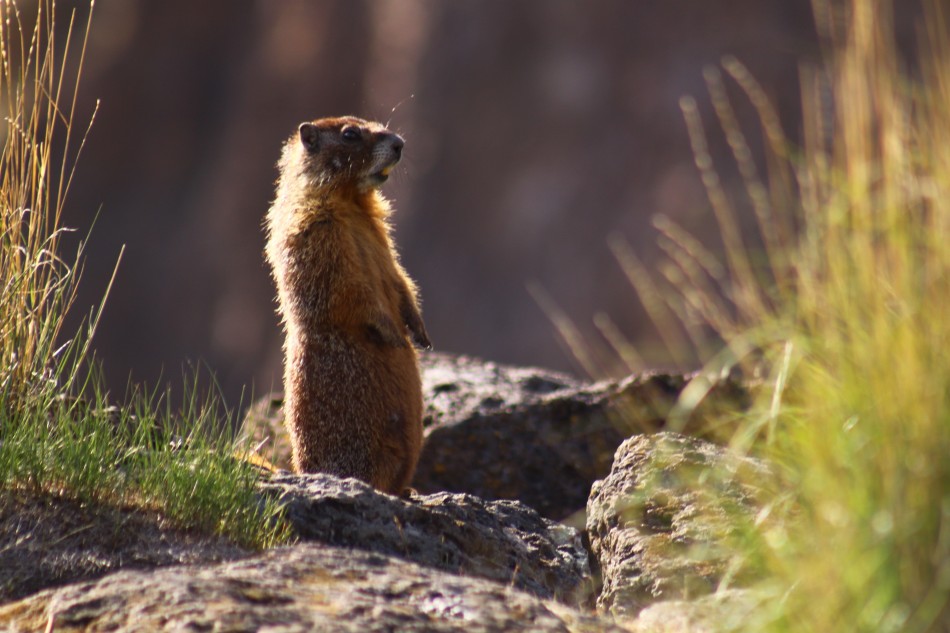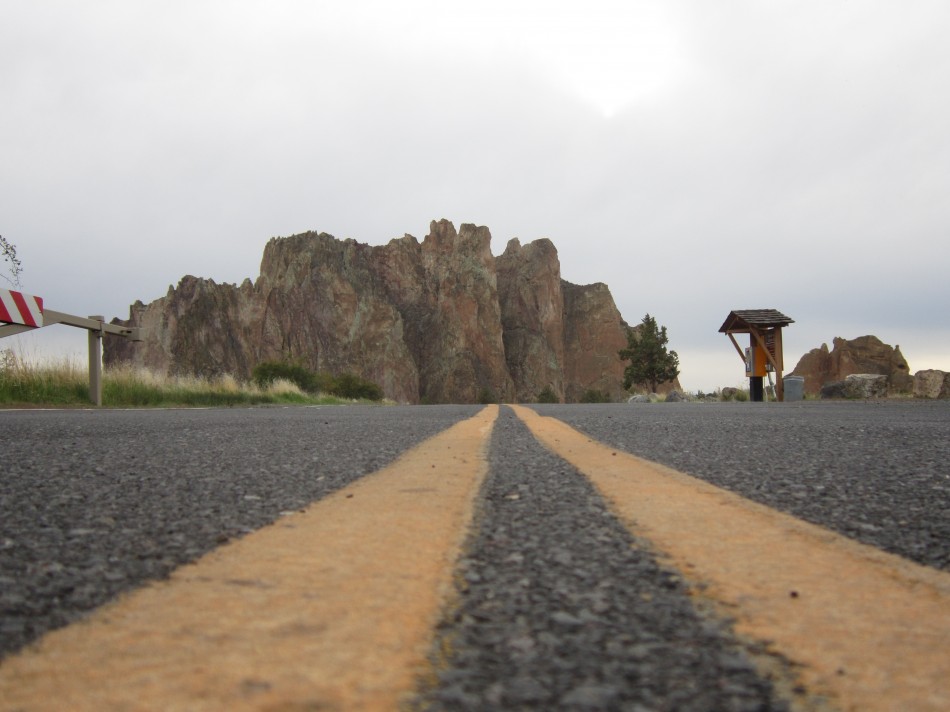 Smith Rock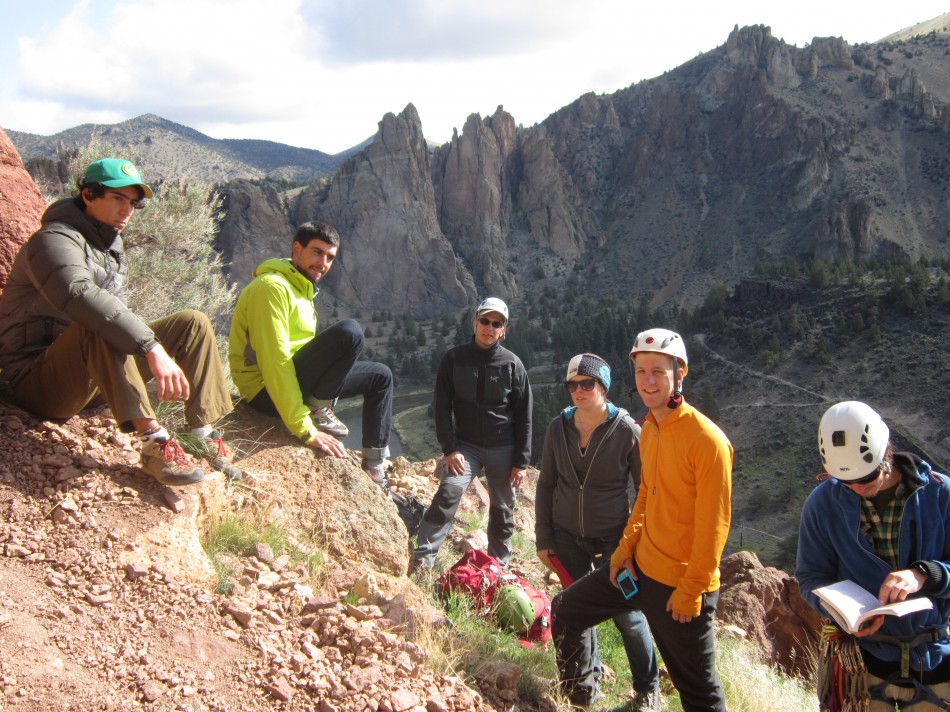 The Crew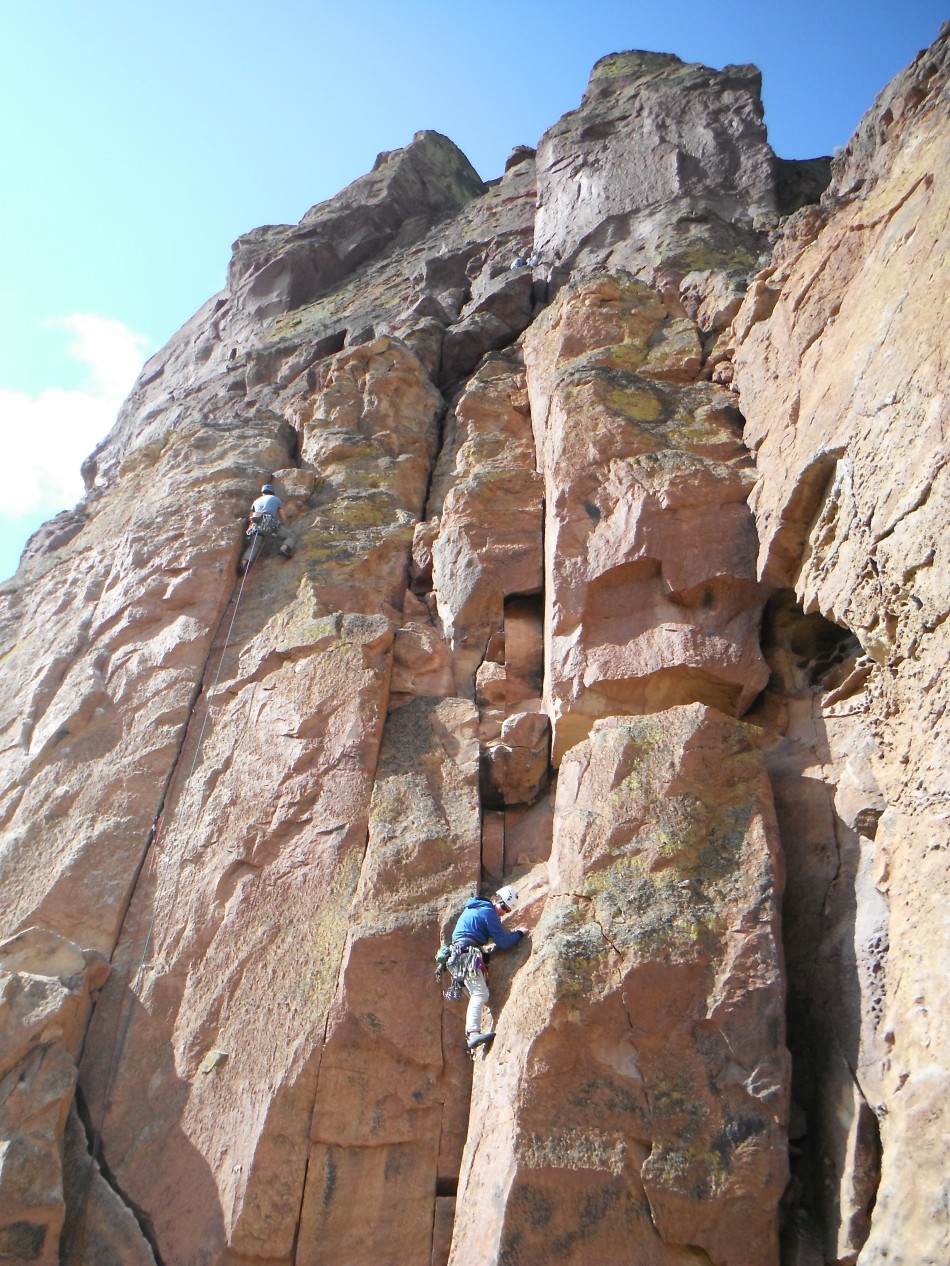 Moscow 5.6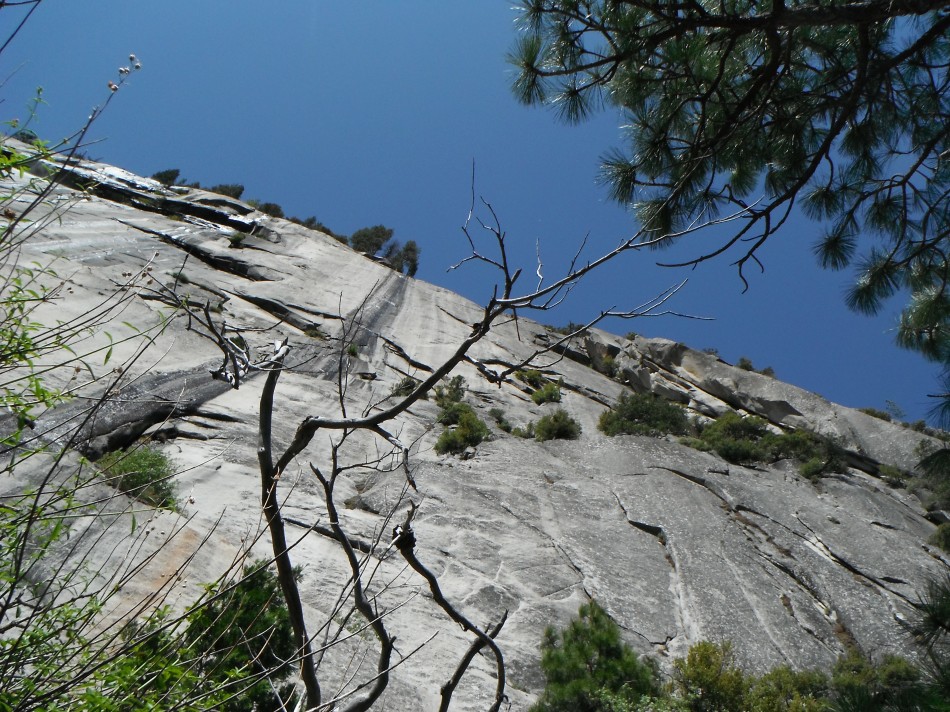 BIG raps!
In case you are wondering how much planning goes into an expedition like this here is a pre-trip exped plan,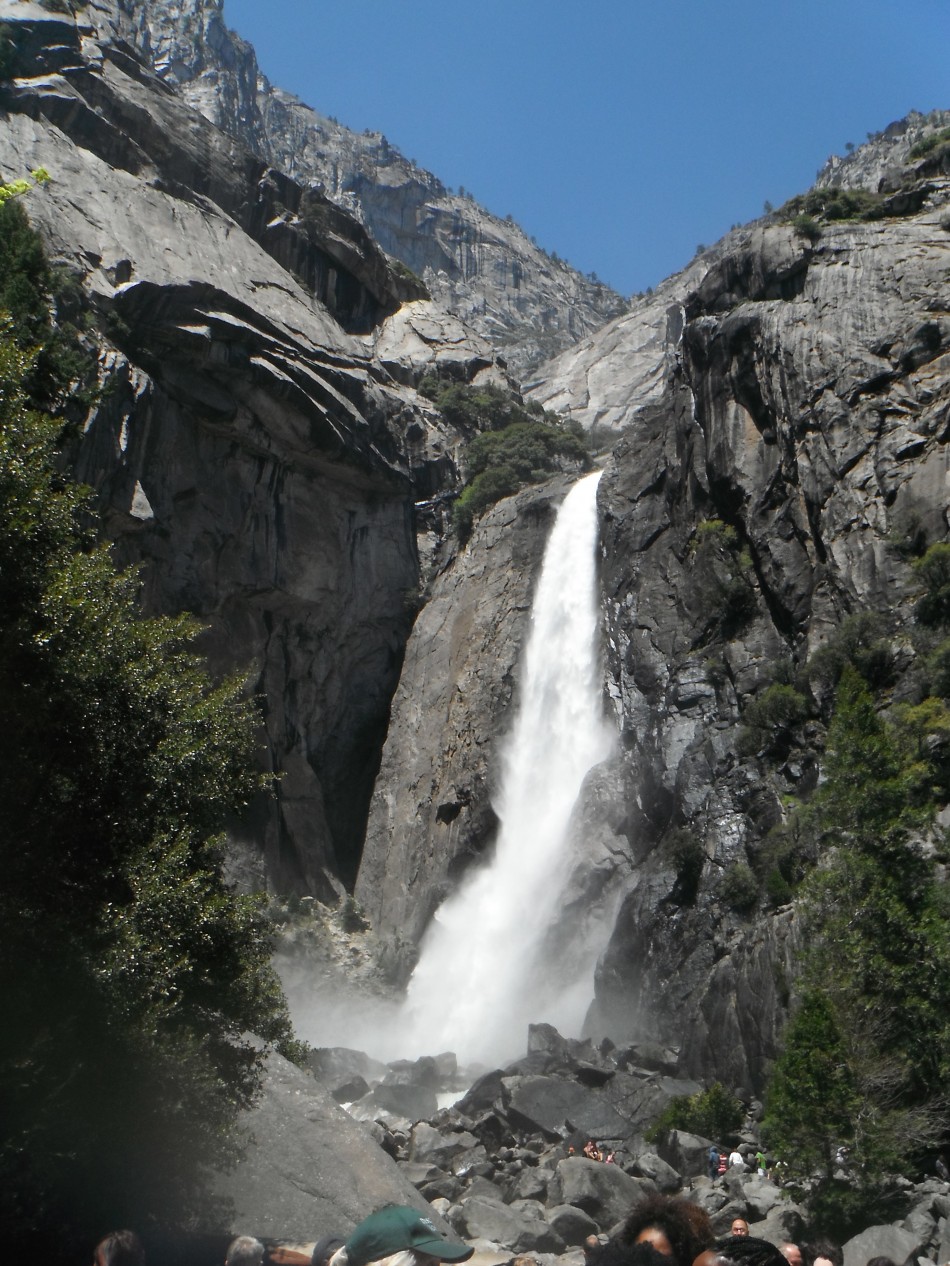 Yosemite Falls
TRU Spring 2012 Yosemite Rock Expedition:
Pre-Trip Plan
Yannis Kotileas
Oscar Daigo
Chelsea Sullivan
Ingvar Helgi Kristjansson
Todd Labbe
Martin Fipp
Martin Bustamante
Kat Wood
David Borja
Sean Willis
1. Mission Statement?
We will dedicate our time to improving our personal standards of climbing multi-pitch trad routes, with the intent of increasing our individual onsite grades. We will do this in the safest way possible. Our secondary goal is to improve our rope management and guiding techniques.
Be prepared to Get Savaged.
2. Description: Activity, Location, and Length
The trip's aim is to teach and advance the students trad climbing and multi-pitched climbing skills. We will spend the first 9 days climbing at Smith Rock State Park. This will be followed by a day of driving followed by 7 days spent in Yosemite National Park. Including driving, the trip will be 19 days long. We will leave Kamloops at approximately 0600 May 1st and will leave Yosemite early on the morning of May 18th. It will take approx. 2 days to return. It is expected that we will arrive back in Kamloops sometime on the evening of the 19th.
3. Goals and objectives?
The overall group goals and objectives lean more towards skill development than guiding leadership development, although that will definitely be covered during the trip. The main focus of this trip is single and multi-pitch trad climbing skills, and as such one of the group's major goals is to begin pushing personal grade limits on climbs in as safe as manner as possible.
A rough guideline for what the group would like to cover during the trip is as follows:
Personal Development (achieving individual climbing grades)
• Crack climbing technique / movement lesson
• Time top roping hard routes (movement)
• Time leading shorter (1-3 pitch) more difficult routes
• Days out climbing long multi-pitch routes
Progression in Leadership Roles (secondary focus)
• "Guiding" the instructors up a route
• (Short) anchor recap lesson
• Rescue practice (on rest days)
• Rope management
• Guiding techniques
• "Guiding" the instructors up a route
The group would like to utilize Smith Rocks for most of the instructional sectors of the trip, as well as to become comfortable again leading crack climbs. We plan to use Yosemite to gain most of the experience on longer, more challenging routes.
4. Team make-up and member roles
The participants and guides are not obligated to cook or purchase food for each other. It is the participant's responsibility to organize and arrange gear, transportation, and accommodation. In regards to transport only the guides are allowed to drive. Special roles have been delegated to two of the participants. Martin Fipp is the holder of the credit card used for fuel. Oscar Daigo is the group accountant.
Guides: Graham Taylor, Chris Wild
Participants:
Yannis Kotileas
Oscar Daigo
Chelsea Sullivan
Ingvar Helgi Kristjansson
Todd Labbe
Martin Fipp
Martin Bustamante
Kat Wood
David Borja
Sean Willis
5. Budget: The main budget concerns are food, transportation, accommodation, and permits.
Being that food is an entirely personal matter it is left up to the participants to purchase and budget in a way they see fit. It should be noted that debit cards often do not work in the U.S. making it is more reliable to use cash or credit.
Transportation is the most costly of our budget requirement. For the approximately 4300 km (side trips included) round journey mostly on highways, using the bus (24L/ 100km) hauling a trailer (28L/100km), it is calculated the bus will consume 1204 litres of fuel. Current examination of fuel costs in the states of Oregon and California has the fuel cost at an average of $0.92 per/litre (CAD). Fuel costs in British Columbia fluctuate between $1.33 per/litre and the $0.99 per/litre. 160 of those litres will be spent traveling within B.C. therefore a conservative estimate, based upon fuel costing $1.30 per/litre in B.C., would be approx. $208.00 on gas spent on the Canadian portion of the trip and $960.48 spent on the American portion. That would be a total of $1168.48. The participants are responsible for the fuel costs, divided between 10 students the cost is $116.85. The numbers produced here are based upon an estimation of the fuel economy of the TRU bus hauling a trailer and it should be anticipated that fuel may cost more.
Accommodation costs arise from the time spent at Smith Rock State Park campground, Hodgdon Meadows (adjacent to Yosemite NP), Upper Pines (in Yosemite NP), and the campground used on the way back to Kamloops.
Smith Rock State Park charges $5 per person/night. It is planned that we will spend the night of the 1st to the night of 9th camped at Smith Rock. 9 nights is $45 per student. In addition it is the student's responsibility to arrange campsites for the guides. The additional $90 incurred by the guides works out to be an additional $9 per student. Smith Rock State Park accepts cash only.
Both Hodgdon Meadows and Upper Pines are reservation based systems. We will stay in Hodgdon on the evening of the 10th and then move to Upper Pines for the 11th to the evening of the 17th. The cost for the registration of these sites came out to $320. This works out to $32 per student.
The cost for the campground or motel used on the way back is weather and time dependant. It is estimated that we will make it as far as approx. Portland, Oregon. We will either stay in an affordable motel or campground depending on how late it is or if it is raining.
Permits are needed for entrance into Yosemite NP where we will be staying and climbing from the 11th to the 17th. A cost of $10 per person will be charged at the gate. The cost of the guides will be absorbed by the student.
The Budget summery per student is as follows:
Transportation (Fuel): $116.85+
Accommodation: $86.00
Food: Student Dependant
Permit: $12
Total: $214.85
7. Permit application
The only permit needed during the trip is to gain entrance into Yosemite NP. It is a one way fee, $12 per student (see budget).
9. Travel Plan and Equipment Shipping Arrangements
The plan is to take either the van or the bus and pull the small trailer carrying a green lock box. Valuables such as trad. racks and personals, will be stored in the lock box at night and when the vehicles are left unattended. If the van is acquisitioned then gear will be stored on the roof as well as in the trailer. If the bus is acquisitioned then gear will be stored in the back of the bus and in the trailer.
A hard copy of the maps displaying the exact route will be used when traveling. For the exact details Google Earth was used. The general overview is as follows.
1. Kamloops, BC to Abbotsford, BC via BC-5 to the TransCanada
2. Abbottsford to Bellingham, WA via WA-9 to Mount Baker Highway
3. Bellingham, WA to Seattle, WA via I-5
4. Seattle, WA to Portland, OR via I-5
5. Portland, OR to Smith Rock State Park, OR via US-26 E to US-97 S
6. Smith Rock State Park, OR to Weed, CA via US-97 S
7. Weed, CA to Stockton, CA via US-5
8. Stockton, CA to Merced, CA via CA-99 S
9. Merced, CA to Yosemite NP, CA via CA-140 E
10. Yosemite NP, CA to Merced, CA via CA-140 E
11. Merced, CA to Sacramento, CA via CA-99 N
12. Sacramento, CA to Bellingham, WA via US-5
13. Bellingham, WA to Abbotsford, BC via Mount Baker Highway to WA-9
14. Abbotsford, BC to Kamloops, BC via the TransCanada to BC-5
10. Local expediting, porter, transportation
The only local transportation being utilized during the expedition will be the free shuttle bus service used to get around in the Yosemite Valley. Many shuttle bus and tour services are provided within Yosemite National Park by the park's concessioner. Some tour services offer one-way options, allowing them to serve as hikers' buses also.
•Valley Shuttle: throughout the eastern portion of Yosemite Valley (all year; no charge)
•Tuolumne Shuttle: between Olmsted Point and Tuolumne Meadows on the Tioga Road, with
intermediate stops, and limited additional service to Tioga Pass (summer only; no charge)
•Wawona Shuttle: between the Wawona area and Mariposa Grove (spring to late fall; no charge)
11. Cultural considerations
There are few cultural social considerations for this trip because it is taking place in a place that already has a high number of tourists, and is in North America. However, there are other considerations, like the fact that one should be conscious about not making noise during quiet hours. Furthermore, since we will be camping in a place in which has many bears, we need to have our food in metallic safe boxes, in order to prevent bear related hazards.
While we are climbing we should try to spread out our group, and prevent taking over an entire area, because there are other users who are also entitled to the place. If there is another party climbing at the same section, and they are climbing faster than you, and ask if they can pass, the etiquette is to look for the appropriate moment and place in order to be safe as they go through. You shouldn't feel pressured by other climbers.
12. Hazard Analysis
The 2012 rock climbing expedition to Yosemite and Smith rock in the United States plans to climb in these two areas. Climbing is an activity that has many objective and subjective dangers that have to be carefully analyzed and mitigated as much as possible. As well there are other hazards that have to be taken in consideration due to the geographic location and popularity of these areas.
Driving to the places the group plan to visit is by far the biggest hazard during the expedition. Driving for extended periods of time can lower the ability of the driver to handle the vehicle as well high speed highways can cause serious car accidents due to the inability of the car driver and other road users to control their vehicles. Planning stops to rest and keeping the driver entertained and alert while driving are key to safely reaching the destination proposed for the trip.
The most common hazards while climbing are rock fall, and lead falls. The consequences of a rock falling at a considerable speed and height can be disastrous as well as a lead fall on poorly paced traditional climbing gear. It is important to note that the two areas that the team plans to visit during the expedition are very popular among climbers all over the world which increases the chances of having more than one party in the same route. Sharing a route with other parties, especially parties above can be dangerous. The potential for rock fall, dropped gear, or the possibility of having to rappel or walk back to camp in the darkness increases drastically. In order to avoid all these hazards early starts, planning routes and climbing schedules ahead of time, Climbing long routes within the team's ability and knowing about possible retreat routes is highly recommended and in the case of team members trying to push themselves on harder routes single pitch options with less traffic should be considered.
The biggest health concern when climbing is dehydration. The environment where the expedition members will be climbing can be very dry and transporting enough water to stay hydrated during a long day of climbing is nearly impossible. Therefore, drinking plenty of fluids before and after climbs will be the key to reducing the possibility of suffering the effects of dehydration during the trip. As well the possibility of infections due to cuts and bruises can be mitigated by properly cleaning and taking care of wounds.
Wildlife encounters are a constant possibility in the areas the team plans to visit. Although wild animal encounters are rare in places like Yosemite, bear issues are a recurrent problem among park users. Bears in the Yosemite area have learned to look for food in campsites and dumpsters located within the areas climbers and other park users frequent. Also animals like rattle snakes and cougars frequent the Smith Rocks and Yosemite areas. However, these animals are often gregarious and tend to avoid humans. Mitigating possible issues with wildlife, especially in Yosemite, can be achieved by locking all food and items that might attract wild animals to camp in the lock boxes provided. As well being careful with the surroundings and keeping in mind that we are visitors in these animals environment.
13. Medical Emergency Plan and Contacts
Everyone is responsible for purchasing their own insurance before the trip starts. Proof of insurance must be presented at the USA border. The plan should span May 1st – 19th, and cover rock climbing as an insured activity. This can be purchased at many locations, although the BCAA, near Save On Foods is the location closest to the school.
EMERGENCY CONTACT NUMBERS: (quick list)
Yannis Kotileas 01130210-3451312
Oscar Daigo – 778-994-7966
Chelsea Sullivan – 613-913-0929
Ingvar Helgi Kristjansson – 00354-861-3727, 00354-869-1153
Todd Labbe 780-808-8286
Martin Fipp – 250-372-3342
Martin Bustamante 593-2225-8869
Kat Wood – (780) 433-0117
David Borja – (778) 323-2615
Sean Willis – (403) 844-8328
Copies of everyone's medical forms are attached at the end of the trip plan.
EMERGENCY MEDICAL CARE
Dial 911
SMITH ROCK
Search & Rescue: 541-388-6502
Hospital: Bend, Oregon. St. Charles Medical Center: 2500 NE Neff Road
Emergency: 541-382-4321, ext. 7100
General Information: 541-382-4321
Directions to hospital from Smith Rock:
1. Head south on NE 25th St/NE Crooked River Dr/Wallenberg Rd toward NE Wilcox St (0.3 mi)
2. Turn right onto Lambert Rd/NE Wilcox St
Continue to follow Lambert Rd (2.0 mi)
3. Turn right onto NE Smith Rock Way (0.5 mi)
4. Continue onto B Ave (489 ft )
5. Turn left onto US-97 S/NW 10th St/The Dalles-California Hwy
Continue to follow US-97 S/The Dalles-California Hwy (4.5 mi )
6. Turn right onto NW Larch Ave
YOSEMITE
Search & Rescue: (209) 379-1992
Hospital: John C Fremont Healthcare District, Mariposa, CA: 5189 Hospital Road
PHONE: (209) 966-3631
Directions from Yosemite NP:
1. Head northwest on Northside Dr toward Tecoya Rd 7.0 mi
2. Continue onto CA-140 W/El Portal Rd
Continue to follow CA-140 W 16.4 mi
3. Turn left onto CA-140 E/Central Yosemite Hwy/Yosemite All-Year140 Hwy
Continue to follow CA-140 E/Central Yosemite Hwy 20.4 mi
4. Turn right onto 6th St
Each individual will be responsible for a personal first aid kit (blister/scrape kit). Additionally the group will bring 2 larger first aid kits. In the case of a medical concern that cannot be dealt with on site, there will be an evacuation to the hospital.
14. Historical Accounts
History of Climbing in Yosemite
September 7, 1869: While sheepherding for the summer in Tuolumne Meadows, John Muir wanders up and climbs Cathedral Peak alone encountering a block about 30 feet high and steep on all sides. Muir climbs up and down a Class 4 crack without a rope. Most climbers to this day are roped up on this section. (Yager)
October 12, 1875: Trail builder George Anderson climbs Half Dome only five years after the California Geological Survey deemed it un-climbable. Anderson drills holes approximately every six feet with a hand-held drill and a single jack, placing handmade eye bolts into the holes. The bolts serve a dual purpose. They allow him a foothold to stand on while drilling the next hole and enable Anderson to rope himself to the eye of the bolt, giving him some sense of security. George goes on to guide several parties of tourists up the route in years to come. He may be the first climbing guide in Yosemite. Half Dome had had at least two previous attempts on the lower flanks of Half Dome by George Conway and his sons. Conway sent his boys scampering up the lower section and had them hammer spikes into the occasional cracks and anchor a rope for him to pull up with. (Yager)
1880s – 1930: Climbers of these years mostly spend their time un-roped, exploring and climbing unclimbed peaks in the Sierra and scrambling up exposed brushy ledge systems in Yosemite or the classic high points around the Valley floor. Some of the more notable climbers of this period are Charles A. Bailey, S. L. Foster, Joseph N. LeConte, Charles and Enid Michael, Ralph Griswold, James Hutchinson and William Kat. The climbers of this era, though bold and committed, are severely handicapped by the lack of rope techniques that had already been developed and improved by the Europeans in the 1850s. (Yager)
December 7, 1941: September 2, 1945: About 1,000 of the Sierra Club members serve in the war, many of the rock climbing members joining the 10th Mountain Division. The RCS skills prove to be invaluable and several of the RCS members became instructors. The war puts a damper on new route activity until 1946, and it will take a new generation of rock climbers to push the limits of Yosemite rock climbing. The war effort produced three innovations that were tested thoroughly and shaped climbing's future. They were thin wafer pitons, aluminum carabiners and nylon ropes. When the war ends, these items are all readily available to climbers in surplus stores except for the aluminum carabiner, this need is filled by Raffi Bedayan when he manufactures them. Yosemite climbers now have three different sizes of pitons (thin wafer pitons and two sizes of angles) that are readily available in army surplus stores at a reasonable cost. Aluminum carabiners are about half the weight of the standard steel carabiner, making it more feasible to carry a lot of gear. The best innovation from the war is the nylon rope which is vastly superior to the hemp ropes. A climber could now take a longer lead fall without the fear of the rope breaking as long as the rope isn't running over a sharp edge. (Yager)
One of the most breathtaking features in all of Yosemite National Park, and second only to Half Dome among Yosemite's most recognized features. It has a short climbing history. In 1958 Warren Harding led an impressive climb that lasted weeks, and became the first to aid-climb the 3,000 feet of vertical rock. Harding's monumental route up the prow became known as The Nose and started a new revolution in climbing. In 1961 Royal Robbins, Chuck Pratt and Tom Frost focused on another part of the wall called the Salathe Wall which was named by Yvon Chouinard in honor of John Salathe, one of Yosemite's early pioneers. The Salathe Wall climb established the Golden Age of Yosemite climbing and set the fundamental framework for a generation of climbers that persists today. (Yosemites Scenic Wonders)
Bibliography
Yager, K. (n.d.). Yosemite Climbing Association. Retrieved 02 01, 2012, from http://yosemiteclimbing.org/content/short-history-yosemite-rock-climbing
Yosemite Gold. (n.d.). Retrieved 02 1, 2012, from http://www.yosemitegold.com/yosemite/history.html
Yosemites Scenic Wonders. (n.d.). Retrieved 02 01, 2012, from http://www.scenicwonders.com/yosemite-climbing-history/
History of Climbing in Smith Rock
"Smith Rock is generally considered the birthplace of modern American sport climbing, and is host to cutting-edge climbing routes. Located in Central Oregon, it is considered by many to be one of the best sport climbing areas in the U.S. Two French climbers, Jean Baptiste Tribout and Jean Marc Troussier, put up the now famous "To Bolt or Not to Be", the first 5.14a in the U.S. in 1986. At the time, this route far exceeded the grade of any other in the country and put Smith on the map as a premier sport climbing destination. Tribout returned in 1992 to climb "Just Do It". At 5.14c, the grade again surpassed those of America's hardest routes. Smith is also a great place for beginning and intermediate climbers with many quality routes at more moderate grades. There are also good quality traditional routes at Smith for those that want to take a break from sport climbing. The rock at the most popular areas at Smith is made of tuff. The quality of this tuff varies dramatically throughout the park ranging from darker, solid rock to softer, lighter rock. " (Peak Climbing Section)
Bibliography
Peak Climbing Section. (n.d.). Retrieved 02 02, 2012, from http://peakclimbing.org/articles/smithrock.asp
15. Route Plan, Season, Trip photos and maps
May is the ideal season for making forays into both Smith Rock State Park and Yosemite NP. Both Smith and Yosemite see temps rise to an average of 22 DegC and then dip to lows of around 4 DegC, precipitation levels are similarly ideal with Smith seeing an average of .95 in of rain and Yosemite seeing an average of 1.75 in.
Camping at Smith Rock gives easy walking access to all the climbing areas of Smith, Yosemite is a little larger in area and access will be via our own vehicles and/or via the free shuttle bus that runs daily in the valley.
Climbing areas have not been decided upon and it will be largely dependent on how the participants are feeling after a winter of training and early spring of climbing.
As for actual route maps these are supplied in the guidebooks available for the intended destinations.