Mid to late April I was privileged to work with the industry's best towards a Justice Institute of BC certification in both Team Member and Team Leader. The course was anything but easy. Grueling hours and an expectation of a hands on level of focus that is hard to maintain for eight hours a day. All that aside I had heard from previous students that this course packs a punch of knowledge relatively unattainable through the rest of the program. This was undoubtedly true. Everything I learned in the Adventure Guide Diploma came to culmination in this course and it was the most fun I have had on course in the two year diploma.
Special thanks to Jon "the man" Heshka, Graeme "the wise" Taylor, and Kris "the stare" Wild.
Taking it seriously, with a sense of urgency. We learned this lesson quickly.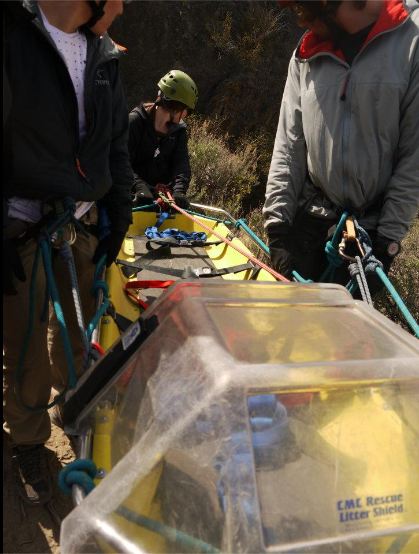 More slope rescue, I was the lead stretcher attendant that day, which means I was in the drivers seat and that I got to stand knee deep in the creek the longest, ohhh yeeeaaahhhh.
Sean P taking a ride over the falls on our High Tension Diagonal. Seriously who forgot the double pulley with the becket? No matter as team leader I present to you the "Sully" ( a pulley with two opposing locking beaners) Yea that's right I invented that shit. All rights reserved.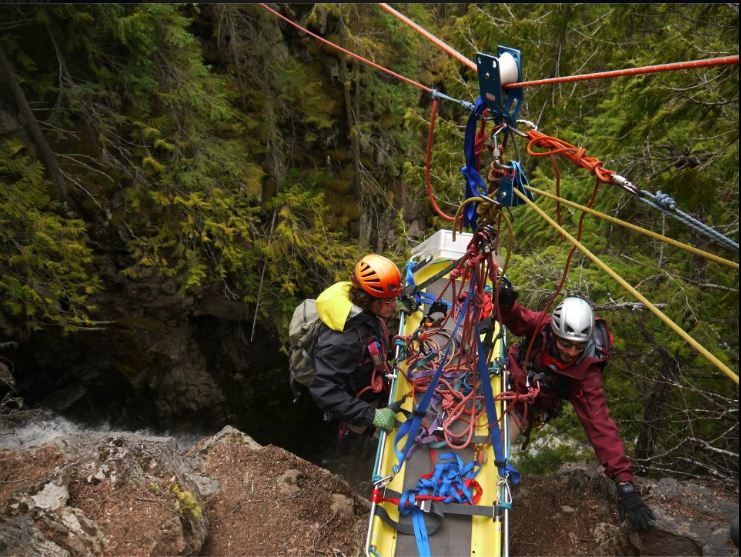 If this seems uncomplicated to you then your not looking hard enough!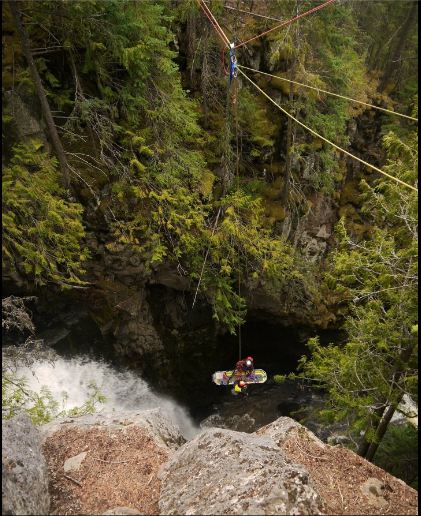 As we moved the stretcher to the center of our ropes across the canyon, we then lowered the stretcher deeper into the canyon to rescue the victims. This was such a rad scenario, everyone wanted to be the stretcher attendants. Chris and Scott took the title and pulled it off without a hitch…well maybe they used the Heshka hitch but that's it.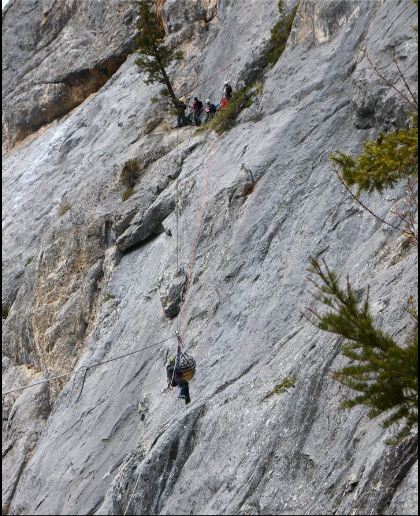 This is a High Tension Horizontal, and yes yours truly is blessed with the stretcher attendant duty. Jelous?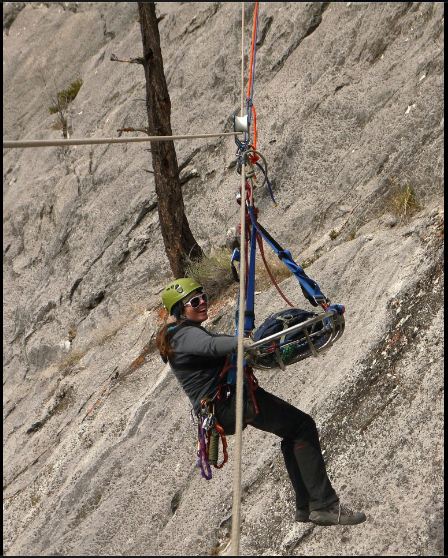 Students asked me after my experience how it was hanging precariously above total annihilation. I responded…its like a wave pool, as Taran pulled in the tag line, the stretcher would bounce. It really doesn't get more fun than that…
Loving every second.
Check out this link to the Rescue Odyssey Video: