Best trip yet? I'd say, try topping a heli-accessed, base camp, 7 day, all access pass to the Monashee's. Special thanks to the guides at Mike Wiegle's for their contribution to our paradise in the mountains, as well as our fearless leaders, Matt Reynolds, Chris Miller and Simon Robins for letting us get all the fresh tracks and experience the leadership role.
For this trip we drove from Kamloops to Mike Wiegle's Helicopter Skiing in Blue River BC. We had a guides meeting in the Guide Haus at the MW compound and then headed off down the road to the Heli-Pad. After Loading a full Bell 212, it swung back around after dropping off our gear to pick us up. STOKED!! We spent the next 7 Days in Froth Creek Meadow (as we called it). The following pictures are from my GPS unit. Area's marked include summits, lakes, skin tracks, Start Zones and End Zones.
Here are a few different views of the terrain in Froth Creek, BC.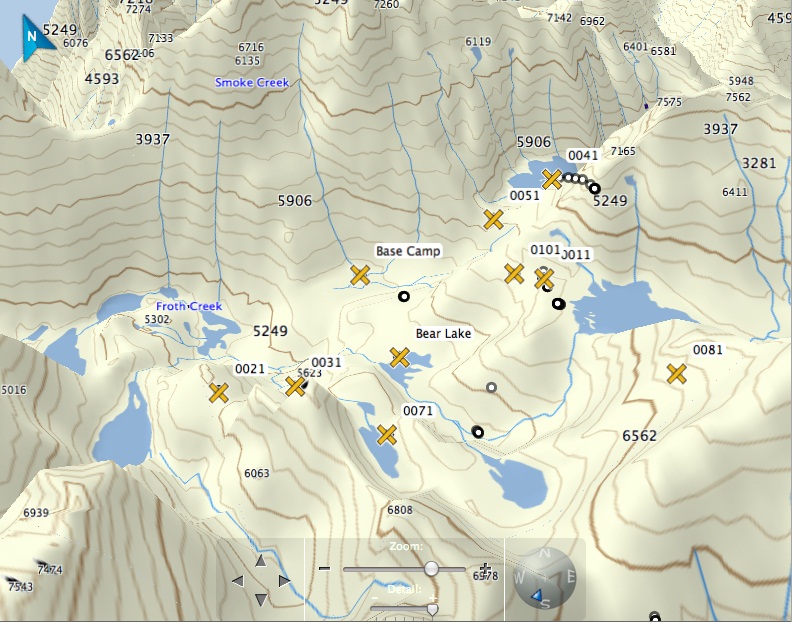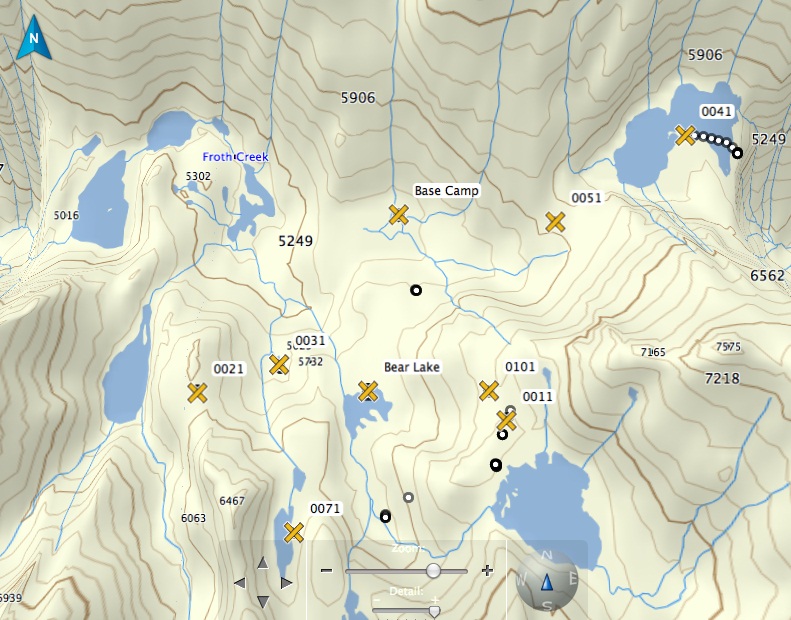 From Above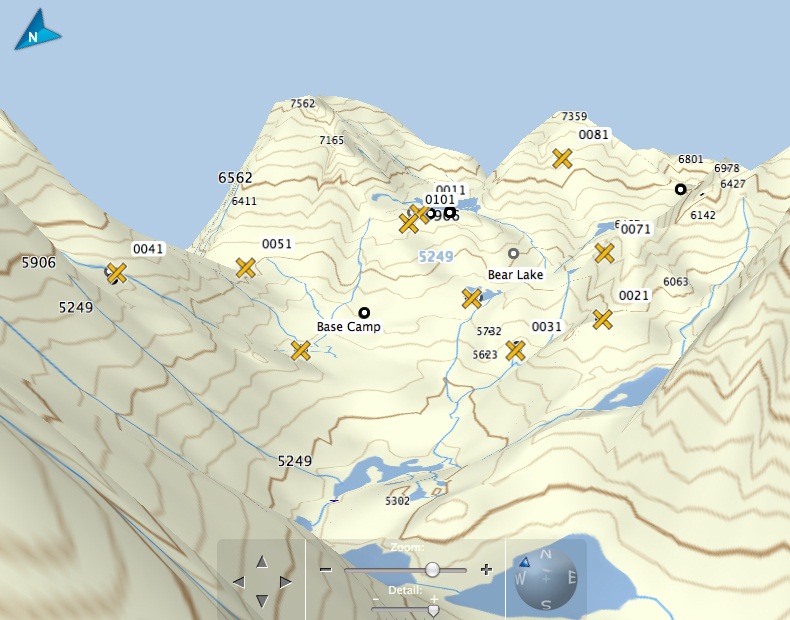 This trip our guides meetings were filled with reiterations of the same concepts over and over again. With no new precip, generally calm winds and sunny cool days we had hero weather and snow. We skied a number of routes which we casually named Gaddi 1,2,3,4… and dedicated our trip to our fallen comrad who was heli-ed out early. We ate like kings and slept like babies having an abundance of food and relatively warm clear nights. Thanks to this trip I now know where Bear Lake and Cub Lake are situated and how to describe the feature between them using snow diagrams. (Thanks Simon)
I would recommend this trip to anyone looking for an abundance of accessible terrain. Though Convoluted, Froth Creek provided a number of excellent pitches and within very close proximity. We toured out via the Froth Peak Col towards Monashee Chalet. What a beautiful Chalet by the way! The logging roads out to the highway we long and generally flat. Great for touring in!
I have included some photo's taken by a talented photographer named Andrew Valyear.
Scouting our Descent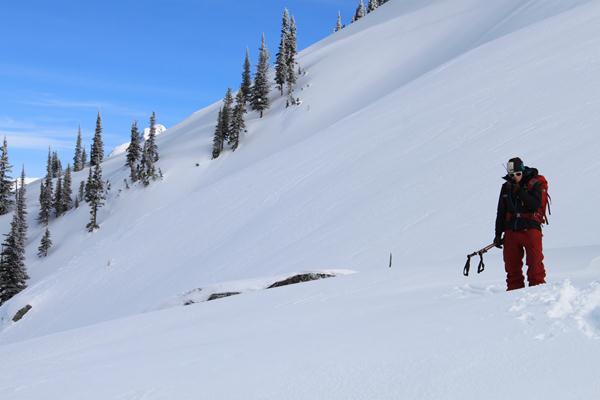 breaker breaker, 10:4 rubber ducky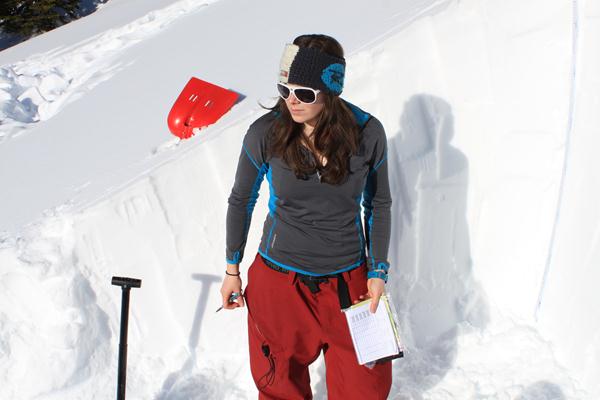 Does anyone know the symbol for groupel?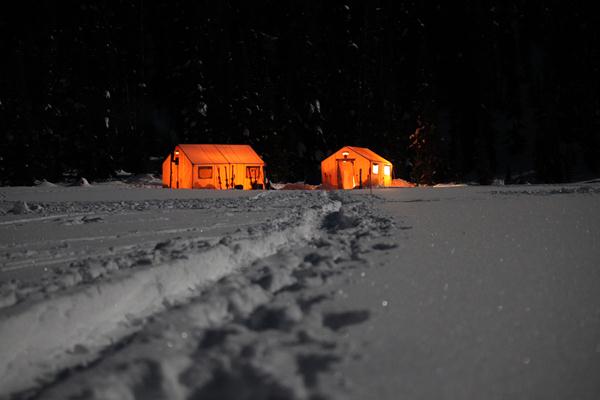 Base camp @ night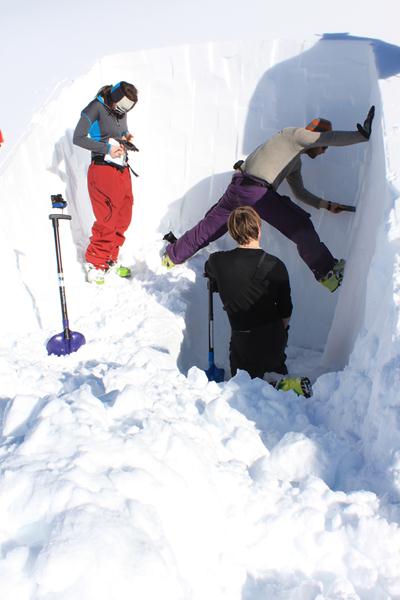 5.10 pit climbing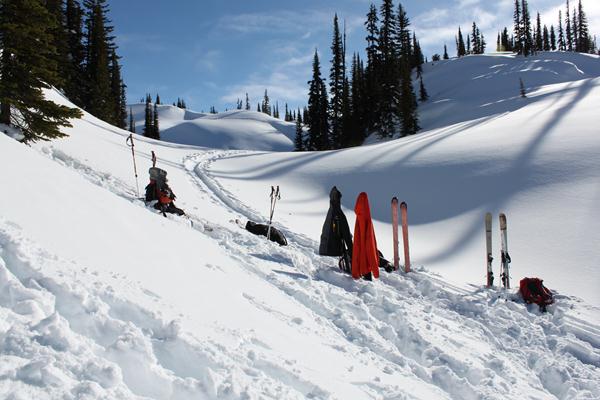 That skin track must have been made by a guide!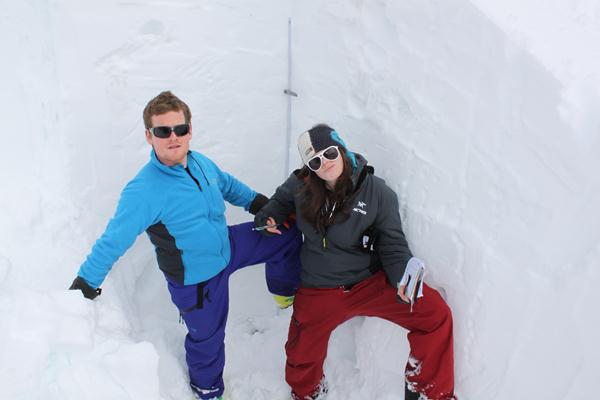 The photographer Andrew and I mastering the concept of Genital Framing