Rossignol Brand Philosophy: The Pure Mountain Company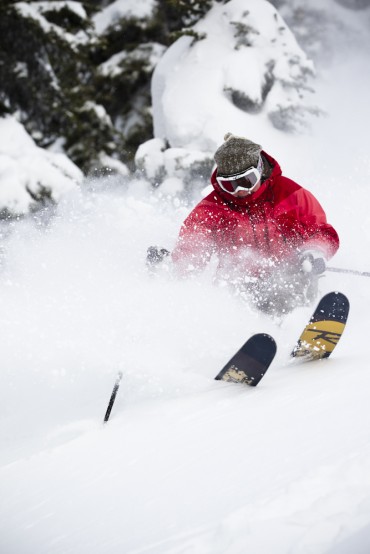 We live for the mountains, because we need to experience the mountains every day of every year. Begin with the world's best athletes. Listen to them. Outfit them. Make them better.
Before, it was only about product and specs and design. And it still is, but now our innovations have a pulse, a human desire, and a meaning.
Under our technology beats a heart.
We use this expertise to create technical gear to do the stuff we love to do. Then we use the same intensity to create all that is casual. Because that's how we live in the mountains: through product that enhances the lifestyle.
We are a fundamental ingredient of the lifestyle. We are part of the lexicon. Not just the most respected brand, but a word that is synonymous with great memories, epic adventures and incredible friends. And yes, anyone can say they're an authentic mountain sports lifestyle brand.
We can prove it.
With our athlete-based R&D, our leading technology and our real connection to the mountains. To most, the mountains are a part of the environment. Not for us. For us, the mountains are the blood that flows in our veins. This is the place where we become who we were meant to be.
Here the air is different. Cleaner, cooler, fresher. It enables a sense of freedom and space that opens the mind and encourages adventure. And it challenges us to accomplish the unimaginable.
The mountains give us a sense of place within a complex space. They deliver energy and inspire. Here we find ourselves.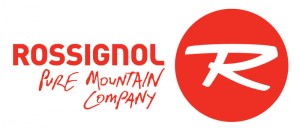 And whether it's dropping a cornice, grinding rails, capturing first tracks or simply climbing to the top, these mountains feed those who love them.
Visit Rossignol: http://www.rossignol.com
Swany
Our experts at Swany Ski Gloves create premium gloves and mittens that bring you the best in quality, warmth and durability.  Quality is tangible in Swany's ski gloves, ski mittens, snowboard gloves and snowboard mittens.  Our customers can see it, feel it and sometimes even smell it in the premium leather we use.  It is the research and development that leads to great designs and our commitment to quality materials which makes our gloves last.  Our gloves and mittens are renowned for their enduring construction and cold weather performance.  After all, quality is not about only eliminating things that have gone wrong, it is about enhancing the things that are right and anticipating customers needs both today and tomorrow.  Our Eco-Circle gloves are designed to save tomarrow and are totally recyclable.  There are no limitations on how many times the shell can be recycled and the process is more energy efficient than using virgin materials.  We make ski gloves and ski mittens for all conditions, see why Swany ski and snowboard gloves have such a loyal following with the mountains best.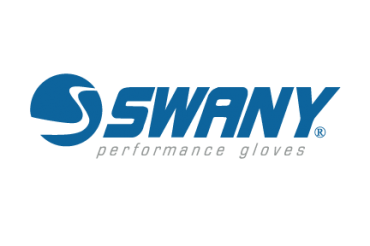 Flylow Gear
Here at Flylow, we manufacture freeride apparel for the modern skier. Our team believes that we are in a new age of skiing, so our gear is constructed to meet the ever-changing demands of our sport. Simply put, our clothing is designed for the skiers who spend their days at resorts or in the backcountry and want gear that offers durability, comfort, performance, affordability, and style. The philosophy here at Flylow has not changed since our conception. When Flylow was established by college friends and Colorado natives Greg Steen and Dan Abrams, it was because we saw a gap in the industry. As both telemark and alpine skiers, we spent as much time in the backcountry as in the resort and we found that most people we skied with—including ourselves—were wearing mountaineering gear. These clothes were designed for light and fast travel in the mountains but they didn't necessarily stand up to the rigors of riding in demanding terrain. In response, we developed a line of outerwear that has the mobility of mountaineering gear but the style and fit of freeride apparel. Throughout the creative process we have focused on balancing simplicity and functionality and as a result we've created products that will stand up to the harshest conditions, whether you're lapping in-bounds steeps, climbing a skin track, hitting a kicker in the park, or drinking a beer on your tailgate at the end of the day. Thanks for checking out Flylow. We hope to see you out in the mountains.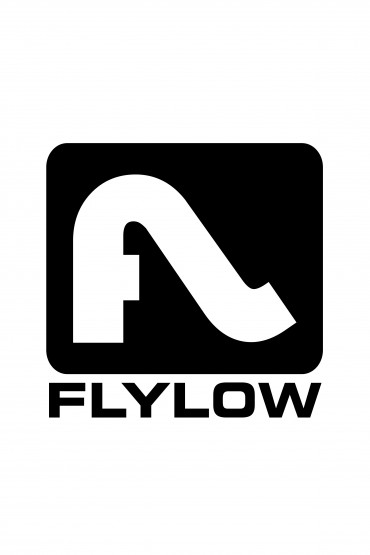 Intuition Liners
Intuition Liners continues to offer the best premium boot liners in the world, launching new innovations in moldable liner technology and setting unparalleled industry standards. Whether it's ski or snowboard, mountaineering or water-ski boots, there is an Intuition liner that can enhance comfort and performance, as each liner is custom designed to specific athletic applications. The proprietary Intuition Foam used exclusively in all Intuition Liners will ensure feet are kept warm, comfortable and happy.